Projects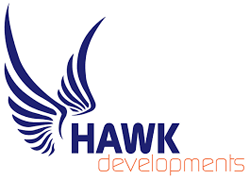 Water Lane, Newport
Current site
22 Mews houses in the centre of Newport. MJH providing all groundworks to site.
Stanton Close, Newcastle under Lyme
Current Site
30 house site started March 2020. MJH providing all groundworks up to DPC, including brickwork.
Birch House Road, Newcastle under Lyme
Current Site
Social Housing project consisting of 32 units situated on a steep hill. Including cut and fill, sewers, roads, services, drainage, foundations, block and beam, large Anchor Vertica retaining wall, street works drainage connections, 278 works, externals.
Condover, Shrewsbury
Completed Jan 2020
20 house greenfield site started April 2019. Completed ahead of schedule, within budget to the expected high standard.
Lyneal, Ellesmere
Completed December 2019
Private 4/5 bedroom house development – MJH provided all groundworks to site from site strip through to high level finishing.
Dee and Burway, Wellington
Completed 2018
12 new bungalows for the Wrekin Housing Trust. This was a project that was done under extreme time constraints and was completed on time through good collaboration and forward planning with the MC.

Harley Thorn House
Current Site
Construction of a large mansion with external swimming pool and extensive gardens within the Swynnerton Estate for Lord and Lady Stafford. MJH providing all groundworks to site.
Newport Junior School
Completed April 2020
3 classroom building - an extension to the current junior school in Newport. MJH scope of works – site strip, muck away, footings, drainage, ducting/services, beam and block, street works drainage connections, externals
Madeley Ski Slope
Completed 2018
Large extension to the original Ski slope building to provide changing rooms/showers for the new AstroTurf pitch. Provided all regular groundworks services, plus a large Tobermore retaining wall.

Haybridge Gardens, Hadley, Telford
Completed 2019
MJH provided full civils/groundworks to complete this 12 bungalow site. Wrekin worked directly as the principle contractor. Completed to the expected high standard on time.

St Martins, Oswestry
Completed 2019
Brownfield site started June 2019, construction of a cross dock facility for Castell Howell Food Ltd including large concrete yard.
Carden Park £10m Luxury Spa
Completed 2019
Provided a complete groundworks solution for this challenging project including site strip, concrete foundations/ floor, complex drainage system servicing internal/external swimming pools, attenuation tank, deep drainage, large cut and fill to make up levels for gardens.
Concorde College Science block
Completed 2018
Scope of works for this project included site strip, reinforced concrete footings (multiple levels) and slab, drainage with large attenuation tank, externals. Working to tight deadlines with restrictions due to the surroundings. Completed to a high standard, on time, within budget.

RAF Cosford
Completed April 2019
Works to create a new entrance to the existing museum. Completed on schedule, to the expected high standard.